BankPlus Amphitheater Seating Chart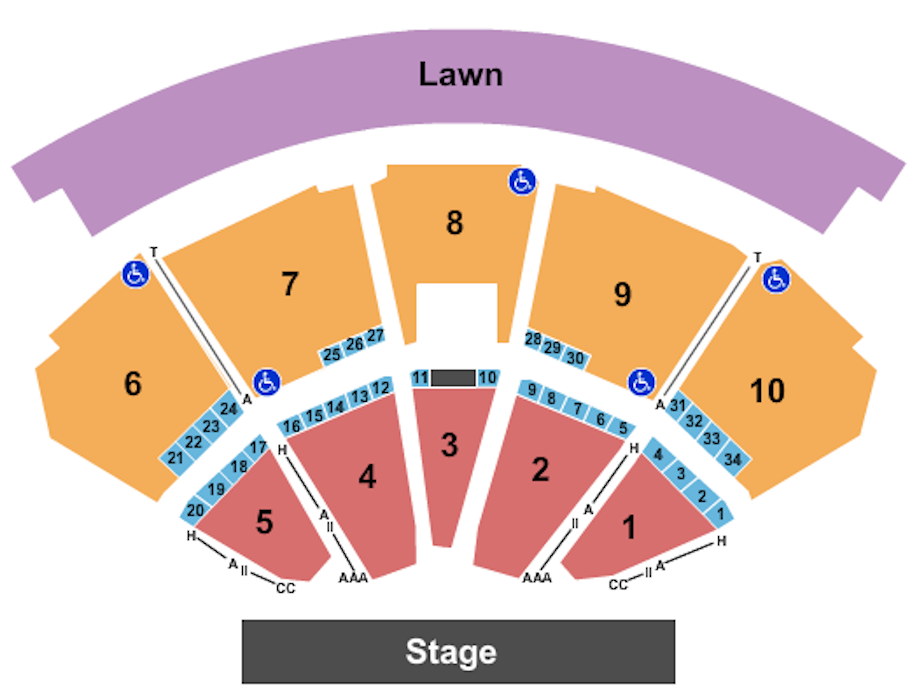 Ever since the BankPlus Amphitheater was first founded, it offered 4,000 fixed seating spaces across five columns and two rows and a massive lawn space that offered room for 7,000 other patrons and visitors. Standard seating is lawn chair style seating designed for outdoor comfort during an event.
The venue also offers limited wheelchair and companion seating in the rear row of reserved seating as indicated below.
NOTE: The seating layout may change depending on the event. Always check the seating map when choosing your tickets.
You can reserve your best seats today by purchasing your tickets now! Visit the BankPlus Amphitheater schedule to see all the upcoming events.
To view the ticket and authenticity policies please check out the ticket information page.