BankPlus Amphitheater | Southaven, Mississippi
When we mention country-rock musicians, many artists come to mind. However, when we say "Hillbilly Punk-Rock" combined with rowdy country musicians, there is one star that goes through one's head, and that is Koe Wetzel. His rowdy, unhinged, and deeply mature music continued to leave people in awe since his breakout album "Noise Complaint." His most recent release, "Hell Paso," offered a side of his music never experienced before. With thirteen songs, southern and alternative rock took center stage, perfected by deeply personal lyrics, continuously creating buzz. "Creeps," "Oklahoma Sun," "Welcome to Hell Paso," "April Showers," and many more are such treats to hear. In one of his interviews, he proclaims that his style will continue to evolve as he experiments with more sounds and genres. It is exciting how this want to evolve feels like life. If you want to experience a Koe Wetzel night, see him this August 25 at the BankPlus Amphitheater in Southaven, Mississippi. Buy tickets now!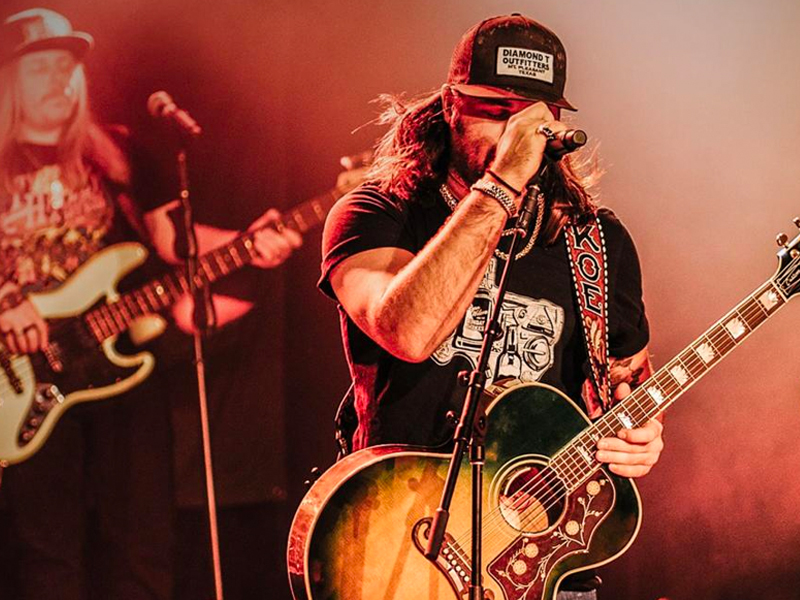 Koe Wetzel has found the formula to stand out among co-country and rock musicians, and this is by mixing them up in a rowdy, unhinged manner. Why not add a little chaos to already chaotic genres? This idea might appear absurd, but this works well with Koe. His tunes sound youthful, and they get real from time to time, making him popular among the younger audience. The musician from the Lone Star State does not hold back when it comes to music, and he deserves a listen from you.
Koe Wetzel grew up in Pittsburg, Texas. He grew up with parents who were musically inclined, and so he followed in their footsteps. At six, like his father before him, he started performing on stage. While in college, he took a degree in music.
2016 was his year in the limelight. This was when his album "Noise Complaint" came out to college students and teenagers caught up on his music. Expected from breakout country and rock stars, his rise did not end there. His sophomore album "Harold Saul High" made waves in 2019. It debuted on the US Country in the Top 10 and Billboard 200, peaking in the Top 20. These consistent successes led to him getting signed by Columbia Records. In 2020, he released "Sellout," his third solo album. "Hell Paso" followed suit in 2022; it was his first top 3 album in the US Country Charts.
There is so much to expect from the established country/rock musician. In one of his interviews, he proclaims that his style will continue to evolve as he experiments with more sounds and genres. It is exciting how his musical prowess will turn out in the coming years as he gets more diverse.
Another thing to look forward to from Koe is his tour, "Road to Hell Paso," which will come crashing on many venues. With over 50 stops, the Texas country star will be all around the country this year. One of the lucky venues is in the BankPlus Amphitheater on Friday, August 25. Southaven, Mississippi, will surely be getting an amazing show! Tickets sell out fast, so buy yours now!