BankPlus Amphitheater Information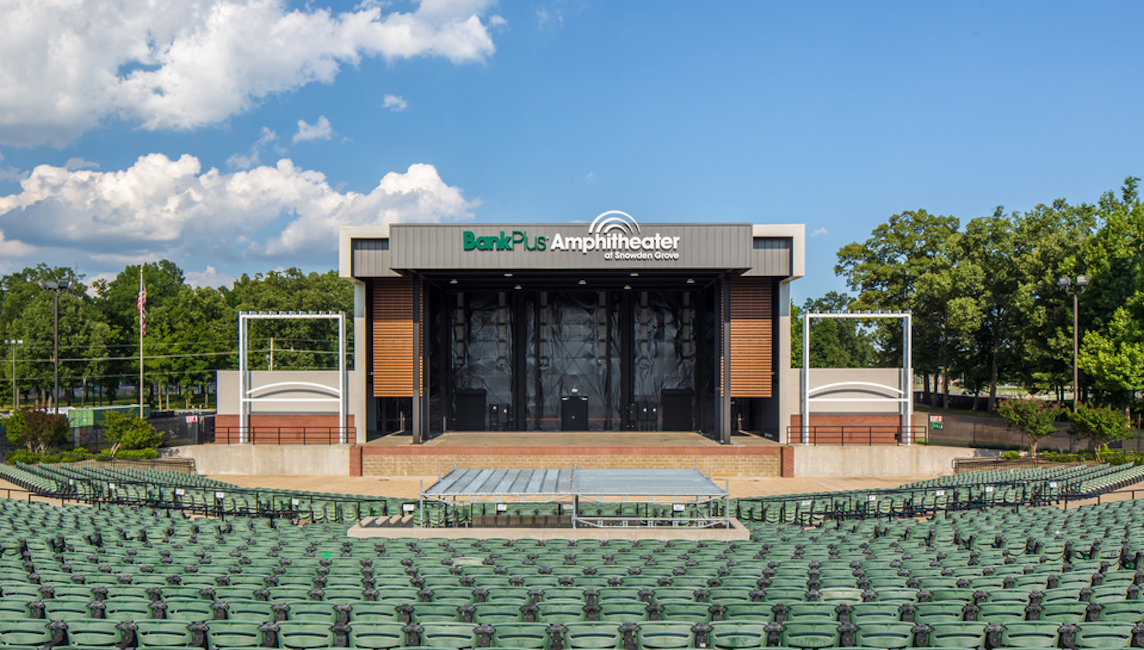 The BankPlus Amphitheater at Snowden Grove, formerly known as the Snowden Grove Amphitheater, is a concert venue located in Southhaven Mississippi. The venue, originally opened in 2006, featured 4,000 fixed seats with a lawn area that could accommodate an additional 7,000 spectators. At the time, the venue served the community by hosting concerts from talented performers both locally and nationally recognized and grew an early following for its beautiful stage and scenic vistas. The venue arguably made its mark in late 2014 when BankPlus purchased the naming rights for Snowden Grove Amphitheatre giving it its current name as of January 1, 2015.
Despite the musical contributions the venue offers, you cannot discuss it without talking about Live Nation Entertainment.
Currently, the venue is operated by Live Nation Entertainment, an American global entertainment company founded in 2010 following a merger between Live Nation and Ticketmaster. The company is likely best known for a 2010 battle where the company's merger was blocked and opposed by regulators, artists, and fans who argued that the merger would reduce competition and raise ticket prices. Opponents included Bruce Springsteen, who was an especially vocal opponent.
But when the US Justice Department approved the merger pending certain conditions, the newly rebranded company became a titan in the entertainment industry, which led to it becoming manager to several top venues in the country including The BankPlus Amphitheater at Snowden Grove.
See the below pages for further information on the BankPlus Amphitheater at Snowden Grove:
BankPlus Amphitheater Parking:
Find out more about parking at the BankPlus Amphitheater and driving information.
Ticket Policies:
Read about the ticket guarantees and authenticity policies when purchasing tickets via this website.
BankPlus Amphitheater Seating Chart:
View the BankPlus Amphitheater at Snowden Grove seating chart and the various seating options.